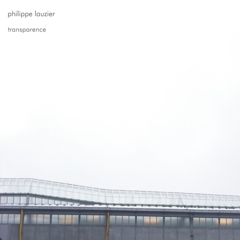 philippe lauzier: transparence
schraum 18, 2013
Philippe Lauzier:
Bass Clarinet, Half-Bass Clarinet, Alto Saxophone, Soprano Saxophone, Motorized Bells
Very impressive and captivating.
Monsieur Délire (Canada)
Philippe Lauzier presents a very intense solo work for Bassclarinet and Saxophones on his album "transparence" - to be released on schraum this fall. This is only the second time in our ten year history that a solo cd is being published. So you know that it is good. It was recorded in three different places in his hometown of Montreal between 2010 and 2012.
Lauzier has offered us a view into his many differing aesthetics: pure acoustics, ensemble-like overdubs, feedbacks and amplified sounds. Despite the wide variety of sound this is a focused and transparent solo album. "transparence" is a very apt name for this album as each piece is distinct and yet one of a dramaturgical whole. The emotional arc of the 12 pieces comes to a satisfyingly perfect end with "bruine"-surprisingly with a reedless sound.
Philippe Lauzier is also known to schraum fans for his work on the much acclaimed Trio CD "subsurface" with Phillip Zoubek and Nils Ostendorf from 2010.